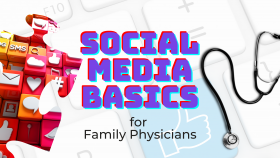 Social Media Basics for Family Physicians (5/6/2021)
Learn the basics of getting on and getting engaged on social media as a family physician. Learn how to share your expertise and provide a platform to combat mis-/dis-information.
Target Audience
This activity is intended for family medicine physicians, residents, students and other primary care providers and clinicians.
Learning Objectives
After participating in this activity, learners should be able to:
Describe the basics of creating and developing their social media presence
Demonstrate the best ways to interact on social media with followers and expand circles of influence
State the importance of sharing your voice on social media as a family physician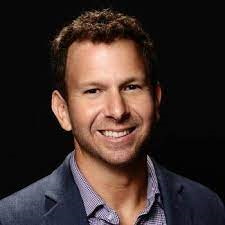 Corey Perlman, CSP
Corey Perlman is a speaker, consultant and nationally-recognized social media expert. His latest book, Social Media Overload!, ranked #1 on Amazon.com in every major business category. Corey's spoken for brands such as General Motors, The PGA Tour and Sysco Foods on how to drive business results through social media. His company, Impact Social, Inc., employs a team of highly-skilled digital specialists that manage the social media accounts for over 40 businesses. When not working, Corey loves singing Jimmy Buffett lullabies to his young son and trying to overtake his adolescent daughter for the most Instagram followers.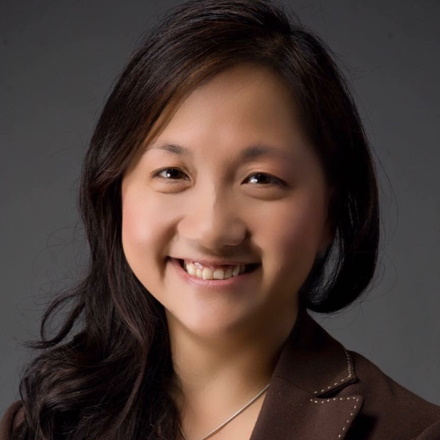 Kim Yu, MD, FAAFP
Dr. Kim Yu is the current Convener of the World Organization of Family Doctors (WONCA) Special Interest Group in Health Equity, and has served as the past Chair and president for the Michigan Academy of Family Physicians. Born in England, she graduated from Kings College School of Medicine and Dentistry, University of London, UK and after finishing her intern year, completed three years of research at the University of Michigan with the departments of Family Medicine, Geriatrics and Internal Medicine. Dr. Yu then completed her residency in Family Medicine at Henry Ford Hospital in Detroit where she started her involvement in the American Academy of Family Physicians (AAFP) and began her love of advocacy and interest in Minority Health and Health Equity. She has served two terms as Minority alternate delegate and delegate to the AAFP's Congress of Delegates and is a past Convener for National Conference for Constituency Leaders (NCCL). She is currently serving a second term as a member of WONCA's Organizational Equity Committee and involved in collaborations globally to advance health equity and family medicine.
Dr. Yu has served as a member of the Health Equity Tactic team of Family Medicine for America's Health and lectured nationally and internationally on health equity, advocacy, disaster relief and a wide range of family medicine topics. She has also served on multiple AAFP commissions including the Subcommittee on Health Equity, Membership and Member Services and Professional Development and is the Chair for AAFP's Member Interest Group in Global Health. She has also served on the American Medical Association's (AMA) Commission to End Health Care Disparities. Dr. Yu's interests include Health Equity, workforce diversity, minority health, advocacy, missions, physician wellbeing, social media @drkkyu, disaster relief and global health and Health IT. She enjoys teaching and lecturing at AAFP's Emergency Medicine and Urgent Care Courses, serving on AAFP's Physician Wellbeing Panel and inspiring young leaders in Family Medicine both in the AAFP and WONCA, by sharing her love of Family Medicine with medical students, residents and new physicians including serving as AAFP Foundation faculty for the Emerging Leaders Institute's Philanthropic and Mission Driven Leadership track. A recipient of the "Archie" Award of Excellence, Dr. Yu has also been recognized in 2018 by the AMA as an honoree of their WPS Inspirational Physicians Recognition Program. She was recently chosen to serve on the AAFP delegation to the AMA for a two year term from 2020-2022.
She is the creator and admin for the Physician Moms in Family Medicine Facebook group and leads multiple social media groups for Family Physicians, Urgent Care, Health Equity, Global Health and Technology, and has been an AAFP Social media and Media Ambassador for multiple years.
Clinically, Dr. Yu was in solo private practice as a family physician for over ten years prior to joining Covenant Hospital in Urgent Care where she worked for over five years. She then worked as Director for Quality and Performance for Vituity's Ambulatory and Urgent Care Division, comprised of over twenty five urgent care and primary care centers around the USA. Dr. Yu now works as Regional Medical Director for Aledade's California ACOs which have over 26 primary care practices throughout California, helping independent physician practices thrive and living out her personal motto, to #InspireCreateLead.