Anti-Racism Strategies for Family Physicians (ARS)
This course was originally presented at the 2020 Family Medicine Clinical Forum and offered separately here for free without accreditation. We will discuss how racism appears in medical research, education and clinical practice and identity actions of anti-racism and allyship that can be executed at individual, interpersonal, and structural levels.
UNLABELED USE DISCLOSURE
This activity will not include discussions of products or devices that are not currently approved for use by the Food and Drug Administration (FDA), and the curriculum clearly indicates this fact.
CULTURAL/LINGUISTIC COMPETENCY
CAFP policy and California state law requires that each learning activity including a patient care element address the topic of cultural and linguistic competency. This activity meets this requirement.
Equitable and Inclusive Curriculum
CAFP requests all faculty to present content that uses inclusive language to guide care for all our diverse patients.
PRIVACY POLICY
The California Academy of Family Physicians (CAFP) is committed to protecting the privacy of its members and customers. CAFP maintains safeguards to store and secure information it has about members and customers. The safeguards may be physical, electronic or procedural. For more information, go to https://www.familydocs.org/privacy-policy/ 
QUESTIONS
For questions regarding the content of this activity or for technical assistance, contact cafp@familydocs.org.
The CAFP has made all reasonable efforts to ensure that information contained herein is accurate in accordance with the latest available scientific knowledge at the time of accreditation of this continuing education program. Information regarding drugs (e.g., their administration, dosages, contraindications, adverse reactions, interactions, special warnings, and precautions) and drug delivery systems is subject to change, however, and the learner is advised to check the manufacturer's package insert for information concerning recommended dosage and potential problems or cautions prior to dispensing or administering the drug or using the drug delivery systems.
Any medications or treatment methods suggested in this activity should not be used by the practitioner without evaluation of their patient's condition(s) and possible contraindication(s) or danger(s) of use of any specific medication.
COPYRIGHT
© 2020 California Academy of Family Physicians. All rights reserved. No part of this activity may be used or reproduced in any manner whatsoever without written permission except in the case of brief quotations embedded in articles or reviews.
Target Audience
This activity is designed for family medicine physicians and other primary care team members.
Learning Objectives
By the end of this session, participants should be able to:
Demonstrate at least 3 basic ways that racism appears in medical research, education, and clinical practice
Identify three actions of anti-racism and allyship that can be executed at individual, interpersonal, and structural levels.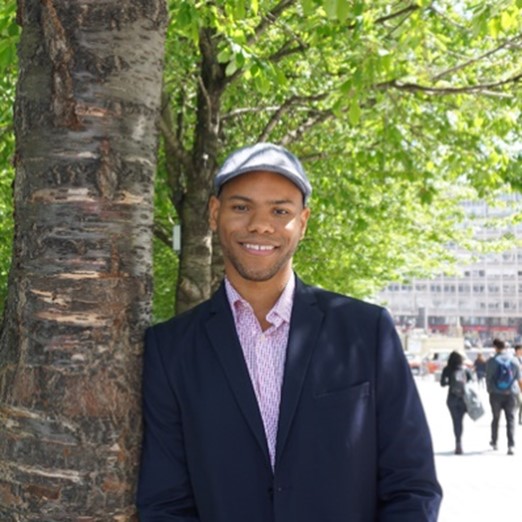 STEPHEN P. RICHMOND III, MD, MPH
     Family Physician and Assistant Clinical Professor of Medicine
     Stanford Division of Primary Care and Population Health
     Palo Alto, CA
Stephen Richmond, MD, MPH is a family physician and Assistant Clinical Professor of Medicine in the Stanford Division of Primary Care and Population Health. He completed his BA in Molecular & Cell Biology at UC Berkeley, MPH at Harvard T.H. Chan School of Public Health, and MD at David Geffen School of Medicine, UCLA. He is a graduate of the UCSF-SFGH Family & Community Medicine Residency Program. As a clinician, Dr. Richmond cares for individuals of all ages with a wide range of acute and chronic illnesses. He is especially passionate about providing high quality, evidenced-based care to underserved communities of color. As a researcher and educator, his interests broadly involve the intersection of race, racism, and medicine, with current projects focused on applications of Critical Race Theory to medical education and clinical care. He serves as the co-director of the Health Equity & Racial Justice GME Pathway at UCSF and is presently involved in many ongoing advocacy efforts aimed at achieving structural change. Dr. Richmond has received multiple teaching awards for his work in the space of diversity, equity, inclusion & anti-oppression in medicine, and is a routine presenter and consultant in these areas. 
DISCLOSURE
Stephen Richmond III, MD declares that in the past 12 months neither he nor his partner/spouse have a financial interest/arrangement or affiliation with one or more organizations that could be perceived as a real or apparent conflict of interest in the context of the subject of this continuing education activity.
CONFLICT OF INTEREST STATEMENTS
The California Academy of Family Physicians' (CAFP) Committee on Continuing Professional Development is responsible for identification, management and resolution of conflict for any individual who may have the potential to influence content, who have served as faculty, or who may produce CME/CPD content for the CAFP.  Management/Resolution may include learner notification, peer review of content before presentation, requirement of EB-CME, changing topics, or even dismissing a potential planning or faculty member.
It is the policy of the CAFP to ensure independence, balance, objectivity, scientific rigor, and integrity in all their continuing education activities. All individuals with potential conflicts are contacted by CAFP staff or CCPD members, and issues of conflict have been discussed, managed, and resolved.  All individuals with potential to influence the content of this program have submitted Conflict of Interest declarations that have been reviewed according to policy. All disclosures were made for work beginning January 1, 2020 and have been resubmitted and renewed annually.  CAFP reviewed conflict of interest statements for each individual with potential to influence content and everyone in a position to influence content stated that neither he/she and/or his/her spouse/partner had any relevant financial interests to disclose.