Incorporating a Medical Aid in Dying Curriculum into Resident Education (Recorded Webinar)
Medical Aid in Dying (MAID) is a service available to patients at the end of their lives and is designed to reduce suffering and improve patient agency for those who desire it as an option. MAID has been legal in California since 2016 and changes made to the law will make it more accessible starting January 1st, 2022. Additionally in California, primary care physicians are oftentimes the ones fielding and fulfilling MAID requests from their patients, yet training is generally lacking. 
Learning Objective:
At the end of this session, learners should be able to:
Describe the eligibility criteria for medical aid in dying and assess eligible patients.
Gain an understanding of patient's attitudes at the end of life.
Understand resident attitudes and educational desires around medical aid in dying.
Describe curricular aspects of medical aid in dying in resident education.
Apply knowledge gained to develop a medical aid in dying curriculum at your residency program.
Copyright:
© 2022 California Academy of Family Physicians. No part of this activity may be used or reproduced in any manner whatsoever without written permission except in the case of brief quotations embedded in articles or reviews.
Ryan Spielvogel, MD, MS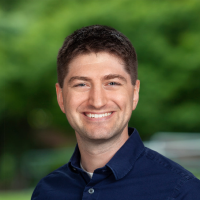 Ryan Spielvogel, MD, MS is a family physician and core faculty for the Sutter Family Medicine Residency Program in Sacramento and is the medical director for medical aid in dying (MAID) services for Sutter Health. Dr. Spielvogel has been personally involved with or overseen approximately 200 cases of MAID through the residency over the past 4 years. Over that time, 36 out of 44 residents (81%) have opted to receive training in MAID and most of the graduates are continuing to practice MAID in their communities. Dr. Spielvogel is also active in state and national education and advocacy efforts to standardize MAID practices and improve patient access.
Taylor Duke, MD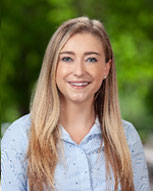 Taylor Duke, MD is a third year resident at the Sutter Family Medicine Residency Program and is the chief resident for the Sacramento track. Dr. Duke has always been interested in providing full-spectrum family medicine and she plans to continue being primary care provider in the Sacramento area after graduation. Being from the Midwest where medical aid in dying (MAID) is less prevalent, Dr. Duke was completely unaware of the concept of MAID and was delighted to learn that she could opt-in to receive training on it at Sutter FMRP. Dr. Duke has since been engaged with MAID throughout her residency training to date, having been either the primary or consulting physician for 8-10 patients thus far. Incorporating MAID into her training has been immensely rewarding, and she plans to continue being a MAID provider throughout her career.
Conflict of Interest Statements:
The Committee on Continuing Professional Development and CME will be responsible for mitigating any relevant financial relationships disclosed by an individual who may have influence on content, who have served as faculty, or who may produce CME/CPD content for the CAFP. Mitigation may include learner notification, peer review of content before presentation, requirement of EB-CME, changing topics, or even dismissing a potential faculty member.
It is the policy of the CAFP to ensure independence, balance, objectivity, scientific rigor, and integrity in all continuing education activities. All individuals with potential to influence the content of this program have submitted Disclosure of Interest declarations that have been reviewed according to policy. Learner notification of declarations is below. All individuals with relevant financial relationships with ineligible companies have been contacted by CAFP staff or CCPD members, and issues of conflict have been discussed and mitigated.
Faculty Disclosure:
Faculty have no financial relationships with ineligible companies to disclose.
CME Planners:
The following planners have no financial relationships with ineligible companies to disclose: Pamela Mann, MPH