Let's Talk About Sex and Infections: A Standardized Patient Demonstration to Maximize STI Screening
Recent data has demonstrated that STIs have been on the rise in adults over the age of 50 and that physicians tend not to incorporate sexual history into visits with patients in this age group. Also, with advances in pre-exposure prophylactic therapy (PrEP), introducing PrEP during visits that include STI screening may also serve as a strategy to curb new cases of HIV. Family physicians are in a unique position to regularly engage patients in both of these types of clinical visits. This session will review the most up to date data about STI screening and utilize standardized patients in order to demonstrate strategies on how to maximize tackling rising STI rates in adults over 50 and how to regularly introduce PrEP in STI screening encounters.
UNLABELED USE DISCLOSURE
This activity will not include discussions of products or devices that are not currently approved for use by the Food and Drug Administration (FDA), and the curriculum clearly indicates this fact.
PARTICIPATION AND CREDIT
Learners must register to participate in and receive credit for this online educational activity.  Read the target audience, learning objectives, and author disclosures.  Study the educational content online and choose the best answers to each question.  For information on applicability and acceptance of continuing education credit for this activity, please consult your professional licensing board.
CULTURAL/LINGUISTIC COMPETENCY
CAFP policy and California state law requires that each learning activity have elements of cultural and linguistic proficiency included in the content. This activity includes these elements.
Equitable and Inclusive Curriculum
CAFP requests all faculty to present content that uses inclusive language to guide care for all our diverse patients.
PRIVACY POLICY
The California Academy of Family Physicians (CAFP) is committed to protecting the privacy of its members and customers. CAFP maintains safeguards to store and secure information it has about members and customers. The safeguards may be physical, electronic or procedural. For more information, go to https://www.familydocs.org/privacy-policy/.
QUESTIONS
For questions regarding the content of this activity or for technical assistance, contact cafp@familydocs.org.
The CAFP has made all reasonable efforts to ensure that information contained herein is accurate in accordance with the latest available scientific knowledge at the time of accreditation of this continuing education program. Information regarding drugs (e.g., their administration, dosages, contraindications, adverse reactions, interactions, special warnings, and precautions) and drug delivery systems is subject to change, however, and the learner is advised to check the manufacturer's package insert for information concerning recommended dosage and potential problems or cautions prior to dispensing or administering the drug or using the drug delivery systems.
Approval of credit for this continuing education program does not imply endorsement by CAFP of any product or manufacturer identified.
Any medications or treatment methods suggested in this CME activity should not be used by the practitioner without evaluation of their patient's condition(s) and possible contraindication(s) or danger(s) of use of any specific medication.
COPYRIGHT
© 2020 California Academy of Family Physicians. All rights reserved. No part of this activity may be used or reproduced in any manner whatsoever without written permission except in the case of brief quotations embedded in articles or reviews.
Target Audience
This activity is designed for family medicine physicians and other primary care team members.
Learning Objectives
By the end of this session, participants should be able to:
Identify high risk age groups and case trends pertaining to gonorrhea, chlamydia, and syphilis Implement strategies to increase STI screening in high risk age groups.
Recognize both conscious and unconscious barriers in sexual history taking.
Integrate sexual history questions as a part of continuity and same day visits.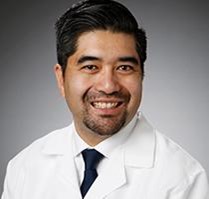 BENAJMIN LEONG, MD, MPH
     Family Physician
     Southern California Permanente Medical Group
     Anaheim, CA
Benjamin Leong, MD, MPH practices urgent care physician in Downey, CA with the Southern California Permanente Medical Group.  Before medical school, Dr. Leong received his BA in economics from UC Irvine and his MPH from Tufts University.  Dr. Leong earned his MD from Tulane University and completed his family medicine residency at Long Beach Memorial.  Board certified in family medicine, Dr. Leong has served as an Assistant Clinical Professor at UC Irvine and currently serves as a member on the Committee on the Health of the Public with CAFP.  
DISCLOSURE
Ben Leong, MD declares that in the past 12 months neither he nor his partner/spouse have a financial interest/arrangement or affiliation with one or more organizations that could be perceived as a real or apparent conflict of interest in the context of the subject of this continuing education activity.
CONFLICT OF INTEREST STATEMENTS
The California Academy of Family Physicians' (CAFP) Committee on Continuing Professional Development is responsible for identification, management and resolution of conflict for any individual who may have the potential to influence content, who have served as faculty, or who may produce CME/CPD content for the CAFP.  Management/Resolution may include learner notification, peer review of content before presentation, requirement of EB-CME, changing topics, or even dismissing a potential planning or faculty member.
It is the policy of the CAFP to ensure independence, balance, objectivity, scientific rigor, and integrity in all their continuing education activities. All individuals with potential conflicts are contacted by CAFP staff or CCPD members, and issues of conflict have been discussed, managed, and resolved.  All individuals with potential to influence the content of this program have submitted Conflict of Interest declarations that have been reviewed according to policy. All disclosures were made for work beginning January 1, 2020 and have been resubmitted and renewed annually.  CAFP reviewed conflict of interest statements for each individual with potential to influence content and everyone in a position to influence content stated that neither he/she and/or his/her spouse/partner had any relevant financial interests to disclose.
0.50 AAFP PRESCRIBED
This Enduring Material activity, Let's Talk About Sex and Infections: A Standardized Patient Demonstration to Maximize STI Screening, has been reviewed and is acceptable for up to 0.50 Prescribed credits by the American Academy of Family Physicians. AAFP certification begins November 23, 2020. Term of approval is for one year from this date.
AAFP Prescribed credit is accepted by the American Medical Association as equivalent to AMA PRA Category 1 credit™ toward the AMA Physician's Recognition Award. When applying for the AMA PRA, Prescribed credit earned must be reported as Prescribed, not as Category 1.
Physicians should claim only the credit commensurate with the extent of their participation in the activity.