Physicians Parenting During a Pandemic
In these recordings our faculty share practical tips they've learned as family physicians balancing parenting and practicing during COVID-19.
UNLABELED USE DISCLOSURE
This activity will not include discussions of products or devices that are not currently approved for use by the Food and Drug Administration (FDA), and the curriculum clearly indicates this fact.
Learnings must register to participate in and receive credit for this online educational activity. Read the target audience, learning objectives, and faculty disclosures. Study the education content online, answer the questions, and complete the evaluation. For information on applicability and acceptance of continuing education credit for this activity, please consult your professional licensing board.
CULTURAL/LINGUISTIC COMPETENCY
CAFP policy and California state law requires that each learning activity including a patient care element address the topic of cultural and linguistic competency. This activity meets this requirement.
EQUITABLE AND INCLUSIVE CURRICULUM
CAFP requests all faculty to present content that uses inclusive language to guide care for all our diverse patients.
PRIVACY POLICY
The California Academy of Family Physicians (CAFP) is committed to protecting the privacy of its members and customers. CAFP maintains safeguards to store and secure information it has about members and customers. The safeguards may be physical, electronic or procedural. For more information, go to https://www.familydocs.org/privacy-policy/ 
QUESTIONS
For questions regarding the content of this activity or for technical assistance, contact cafp@familydocs.org.
The CAFP has made all reasonable efforts to ensure that information contained herein is accurate in accordance with the latest available scientific knowledge at the time of accreditation of this continuing education program. Information regarding drugs (e.g., their administration, dosages, contraindications, adverse reactions, interactions, special warnings, and precautions) and drug delivery systems is subject to change, however, and the learner is advised to check the manufacturer's package insert for information concerning recommended dosage and potential problems or cautions prior to dispensing or administering the drug or using the drug delivery systems.
Approval of credit for this continuing education program does not imply endorsement by CAFP of any product or manufacturer identified.
Any medications or treatment methods suggested in this CME activity should not be used by the practitioner without evaluation of their patient's condition(s) and possible contraindication(s) or danger(s) of use of any specific medication.
COPYRIGHT
© 2020 California Academy of Family Physicians. All rights reserved. No part of this activity may be used or reproduced in any manner whatsoever without written permission except in the case of brief quotations embedded in articles or reviews.
Target Audience
This activity is designed for family medicine physicians, and other primary care team members.
Learning Objectives
By the end of this session, participants should be able to:
Discuss the impact of changing medical climate on parenting
Explore techniques for managing medicine and parenting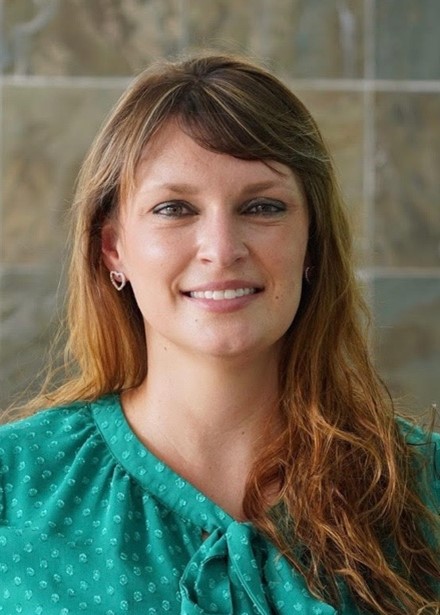 ECLER ERCOLE JAQUA, MD, FAAFP
     Family Physician
     Loma Linda University School of Medicine
     Loma Linda, CA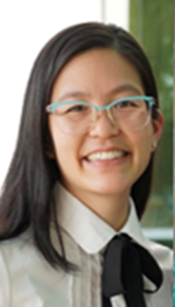 VAN NGUYEN, DO
     Family Physician
      Loma Linda University School of Medicine
     Loma Linda, CA
ECLER JAQUA, MD
Being in love with medicine her whole life, Dr. Ecler began her medical school at The Lutheran University of Brazil at age 17. Fascinated with the comprehensive care of all ages, she naturally embraced and pursued her focus in family medicine. After completing a family medicine residency at Loma Linda University Health, serving as chief resident during her last year of training, she decided to specialize in geriatric medicine at UCLA. Soon after completing her fellowship, she returned to Loma Linda to complete the lifestyle medicine board certification, and pursue her passion for teaching residents and caring for her family and geriatric patients. She is happily married with a little girl name Celine. In her free time, she can often be seen singing loudly in her car around campus. She also enjoys reading and hiking with her family as well as traveling and playing volleyball.
VAN NGUYEN, DO
Van transitioned from the warmth of sunny, southern California to attend medical school in Iowa, at Des Moines University College of Osteopathic Medicine. It was her best decision -- a chance to experience four seasons, learn Midwest hospitality, appreciate true, full-fat ice cream, and even learn some medicine. California, however, did summon her back for Family Medicine residency at Loma Linda University. During her residency, she found true joy in treating all patients, appreciate the breadth of family medicine, and learn the importance of creating those relationships with patients. Upon graduation, Van joined the residency as faculty to share her passion for taking care of patients and engaging other learners to help them reach their potential. Outside of academic medicine, Van loves to spend time with her awesome husband, Larry Ngo MD, a neonatologist at Loma Linda University Children's Hospital. They have their hands full with an energetic, 4-year-old son, Liam, and sweet, biting 1.5-year-old twin boys, Connor and Nolan.  If there was such a thing as free time with three young boys, you would find Van and her husband watching terrible television, eating something unhealthy, or trying to keep some plants alive in the yard.
DISCLOSURE
Drs. Jaqua and Nguyen declare that in the past 12 months neither they nor their partner/spouse have a financial interest/arrangement or affiliation with one or more organizations that could be perceived as a real or apparent conflict of interest in the context of the subject of this continuing education activity.
CONFLICT OF INTEREST STATEMENTS
The California Academy of Family Physicians' (CAFP) Committee on Continuing Professional Development is responsible for identification, management and resolution of conflict for any individual who may have the potential to influence content, who have served as faculty, or who may produce CME/CPD content for the CAFP.  Management/Resolution may include learner notification, peer review of content before presentation, requirement of EB-CME, changing topics, or even dismissing a potential planning or faculty member.
It is the policy of the CAFP to ensure independence, balance, objectivity, scientific rigor, and integrity in all their continuing education activities. All individuals with potential conflicts are contacted by CAFP staff or CCPD members, and issues of conflict have been discussed, managed, and resolved.  All individuals with potential to influence the content of this program have submitted Conflict of Interest declarations that have been reviewed according to policy. All disclosures were made for work beginning January 1, 2020 and have been resubmitted and renewed annually.  CAFP reviewed conflict of interest statements for each individual with potential to influence content and everyone in a position to influence content stated that neither he/she and/or his/her spouse/partner had any relevant financial interests to disclose.
The AAFP has reviewed 2020 Family Medicine Clinical Forum, and deemed it acceptable for AAFP credit. Term of approval is from 11/23/2020 to 11/23/2021. Physicians should claim only the credit commensurate with the extent of their participation in the activity. Credit approval includes the following session(s):
0.50 enduring (could include online) AAFP Prescribed Credits - 2020 Family Medicine Clinical Forum
AAFP Prescribed credit is accepted by the American Medical Association as equivalent to AMA PRA Category 1 credits™ toward the AMA Physician's Recognition Award. When applying for the AMA PRA, Prescribed credit earned must be reported as Prescribed, not as Category 1.
Physicians should claim only the credit commensurate with the extent of their participation in the activity.