Thriving in Practice During Uncertain Times
Thriving in practice? What does that mean during these uncertain times?
Whether it be due to COVID19 and the public health emergency, disasters like fires, floods or hurricanes, financial worries or personal loss, join this webinar to find strategies to help you and your practice thrive and be inspired by stories from the front lines.
UNLABELED USE DISCLOSURE
This activity will not include discussions of products or devices that are not currently approved for use by the Food and Drug Administration (FDA), and the curriculum clearly indicates this fact.
PARTICIPATION AND CREDIT
Learners must register to participate in and receive credit for this online educational activity.  Read the target audience, learning objectives, and author disclosures.  Study the educational content online, answer the questions and complete the evaluation.  For information on applicability and acceptance of continuing education credit for this activity, please consult your professional licensing board.
CULTURAL/LINGUISTIC COMPETENCY
CAFP policy and California state law requires that each learning activity including a patient care element address the topic of cultural and linguistic competency. This activity meets this requirement.
Equitable and Inclusive Curriculum
CAFP requests all faculty to present content that uses inclusive language to guide care for all our diverse patients.
PRIVACY POLICY
The California Academy of Family Physicians (CAFP) is committed to protecting the privacy of its members and customers. CAFP maintains safeguards to store and secure information it has about members and customers. The safeguards may be physical, electronic or procedural. For more information, go to https://www.familydocs.org/privacy-policy/ 
QUESTIONS
For questions regarding the content of this activity or for technical assistance, contact cafp@familydocs.org.
The CAFP has made all reasonable efforts to ensure that information contained herein is accurate in accordance with the latest available scientific knowledge at the time of accreditation of this continuing education program. Information regarding drugs (e.g., their administration, dosages, contraindications, adverse reactions, interactions, special warnings, and precautions) and drug delivery systems is subject to change, however, and the learner is advised to check the manufacturer's package insert for information concerning recommended dosage and potential problems or cautions prior to dispensing or administering the drug or using the drug delivery systems.
Approval of credit for this continuing education program does not imply endorsement by CAFP of any product or manufacturer identified.
Any medications or treatment methods suggested in this CME activity should not be used by the practitioner without evaluation of their patient's condition(s) and possible contraindication(s) or danger(s) of use of any specific medication.
COPYRIGHT
© 2020 California Academy of Family Physicians. All rights reserved. No part of this activity may be used or reproduced in any manner whatsoever without written permission except in the case of brief quotations embedded in articles or reviews.
Target Audience
This activity is designed for family medicine physicians and other primary care team members.
Learning Objectives
By the end of this session, participants should be able to:
Learn strategies to improve your practice's financial stability via value based care, coding and billing tips and more
Discuss how chronic care management and transitional care management can help your practice and your patients
Discuss use of innovation to aid in physician wellbeing and practice management
Discover and live your ikigai, your reason for being, and find the key to resilience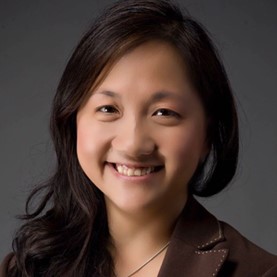 KIM YU, MD, FAAFP
     Family Physician and Regional Medical Director
     Aledade, Inc
     Mission Viejo, CA
Dr. Kim Yu, is a board certified family physician, based in the United States with national and international speaking experience on multiple topics pertaining to value based care, health equity, global health, disaster relief, physician wellbeing, leadership, advocacy, technology and multiple family medicine topics. She is the current Chair of the AAFP (American Academy of Family Physicians) Member Interest Group in Global Health, and the current Convener of WONCA (World Organization of Family Doctors) Special Interest Group in Health Equity. Dr. Yu currently works as a Regional Medical Director for Aledade, overseeing over 80 primary care practices and community health centers spread out throughout California, Michigan, Washington and Oregon, and Regional Medical Director of Growth Partnerships. 
Dr. Yu attended medical school at Kings College School of Medicine and Dentistry and completed her residency in Family Medicine at Henry Ford Hospital in Detroit where she started her involvement in the American Academy of Family Physicians which began her love of advocacy and interest in Minority Health and Health Equity. Dr. Kim Yu has served as Board Chair and past president for the Michigan Academy of Family Physicians.
She has served two terms as Minority Delegate for the AAFP at their Congress of Delegates and has served on multiple committees and commissions including Membership and Member Services, Commission on Professional Development and the AAFP Subcommittee on Health Equity. She has served as Convener for the AAFP National Conference for Constituency Leaders and is a WONCA Polaris Aspire mentor. Dr. Yu has also served on the AMA's Committee to End Health Care Disparities and on their Workforce Diversity and Leadership Development Committee, and Family Medicine for America's Health's Workforce Team, Patient Engagement and Health Equity Core Team and currently serves on the AAFP delegation to the AMA. She is on the CAFP Member Engagement Committee, and serves on the board of directors for Orange County CAFP. Her particular interests include promoting health equity, global health, value based care, health IT, social media, advocacy, physician leadership and wellness. She enjoys teaching and lecturing at AAFP's Emergency Medicine and Urgent Care Courses, AAFP's FMX, multiple AFP state chapter meetings, and WONCA webinars, inspiring leaders in Family Medicine both in AAFP and WONCA, sharing her love of Family Medicine with medical students and residents globally. She has served for three years as faculty for the AAFP Foundation's Emerging Leaders Institute, teaching mission driven philanthropic leadership to medical students and family medicine residents. Dr. Yu was also in solo private practice for over ten years prior to joining Covenant Hospital where she worked for over 6 years in urgent care clinics that serve different rural, urban and student communities. She then worked as Director of Quality and Performance for Vituity's Ambulatory and Urgent Care Division prior to her current position in Aledade, where she works to help independent primary care physicians thrive.
Her heart and mission are truly for serving others. She has been on multiple medical mission trips and has assisted in disaster relief and fund raising to multiple areas including Texas, Puerto Rico and the Bahamas after devastating hurricanes. She has been awarded the Archie Award of Excellence by the Michigan Academy of Family Physicians for her work in minority populations in rural China, and awarded the AMA Inspirational Physician Recognition award for her work after Hurricane Maria in Puerto Rico.
Dr. Yu lives to #inspirecreatelead and being an avid social media enthusiast is the creator for the Facebook group: Physician Moms in Family Medicine, building connections, bringing visionary leadership and support around the world to promote Family Medicine, Global Health and Health Equity. 
0.50 AAFP PRESCRIBED
This Enduring Material activity, Thriving in Practice During Uncertain Times, has been reviewed and is acceptable for up to 0.50 Prescribed credit(s) by the American Academy of Family Physicians. AAFP certification begins November 23, 2020. Term of approval is for one or two year/s from this date.
AAFP Prescribed credit is accepted by the American Medical Association as equivalent to AMA PRA Category 1 credit™ toward the AMA Physician's Recognition Award. When applying for the AMA PRA, Prescribed credit earned must be reported as Prescribed, not as Category 1.
Physicians should claim only the credit commensurate with the extent of their participation in the activity.